The pulp is the living tissue of the tooth with blood supply and nerve supply. Once the dental caries (decay) involves the pulp, the pulp gets infected causing pain. The aim of the root canal treatment is to remove the infected pulp. This is done by removing the infected pulp with files in the pulp chamber and cleaning and shaping the root canals and sealing the canal with a filling material.
A crown is a restoration that covers, or "caps," a tooth to restore it to its normal shape and size, strengthening and improving the appearance of a tooth. Prosthetic crowns are made of metal, porcelain fused to metal substrates, or new all-white restorative materials. Crowns are necessary when a tooth is generally broken down and fillings won't solve the problem. If a tooth is cracked, a crown holds the tooth together to seal the cracks so the damage doesn't get worse. Crowns are also used to support a large filling when there isn't enough of the tooth remaining, attach a bridge, protect weak teeth from fracturing, restore fractured teeth, cover badly shaped or discolored teeth or protect a root-canal filled tooth with compromised strength.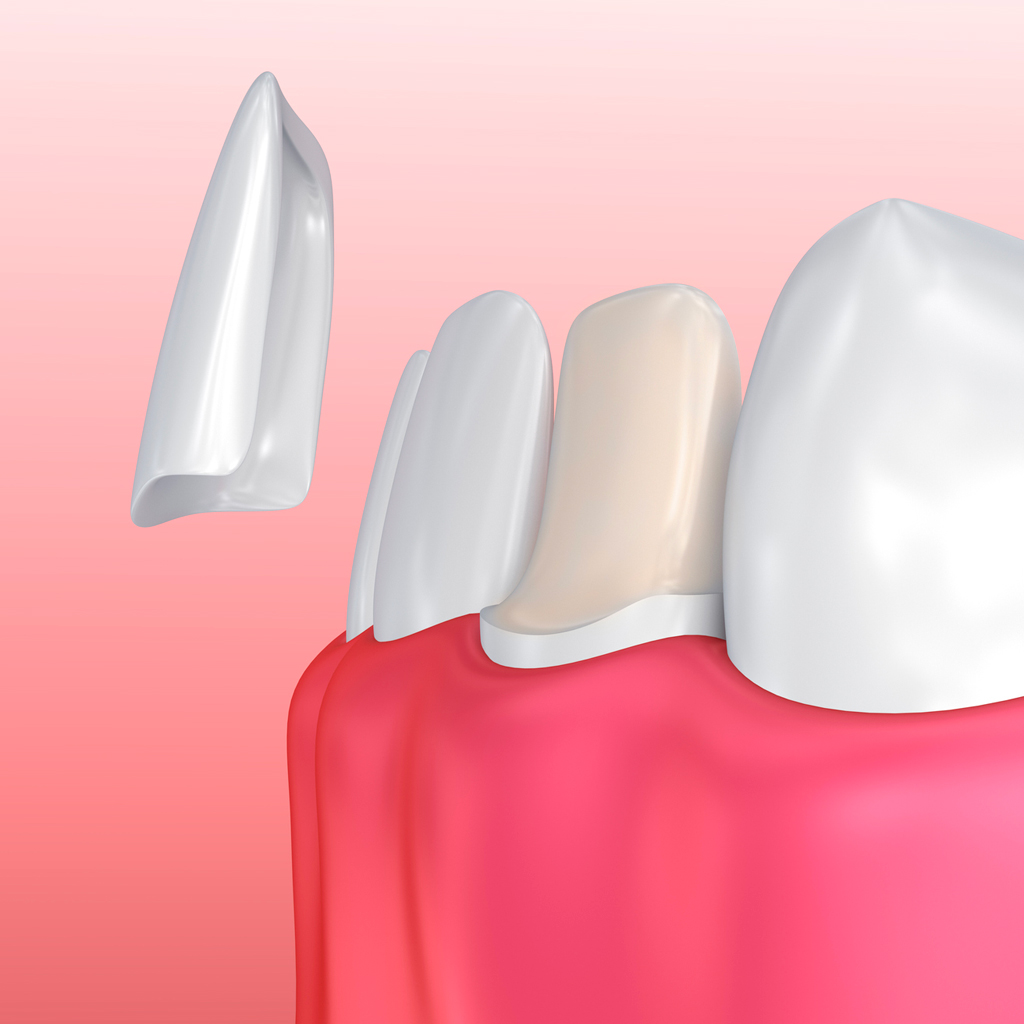 Tired of hiding your smile from others? With veneers you can actually look forward to smiling again. Veneers are ultra-thin, custom made porcelain/ composite shells that are bonded to the front side of teeth. Veneers are the perfect solution for people who would like to correct a variety of dental problems like chipped teeth, cracked teeth, crooked teeth, misshapen teeth, spacing problems, worn teeth, broken teeth, stained/ discoloured teeth. 
Tooth whitening/Dental bleaching is a procedure that lightens teeth and helps to remove stains and discoloration. Whitening is among the most popular cosmetic dental procedures because it can significantly improve the appearance of your teeth at much less cost and inconvenience than other techniques.
Dentures are sets of artificial teeth set into plastic frameworks that rest directly on the gums. There are two types of dentures
Complete Dentures
Partial Dentures
We also provide Complete and Partial Dentures treatment with BPS Technology
Orthodontia is the branch of dentistry that specializes in the diagnosis, prevention and treatment of dental and facial irregularities. Braces are appliances or devices used to make these corrections. Braces are a common method of changing your appearance. Today, even adults are requesting braces. When teeth are poorly positioned, they can look bad and they are also more susceptible to periodontal (gum) disease and dental decay. A poor bite can also stress your jaw joints (TMJs) or your muscles and can cause pain. Both fixed and removable orthodontic appliances are available to correct the position of your teeth.
Dental Implants are artificial devices used to replace missing teeth. Implants come in many different sizes and shapes and they are placed into the bone to act as support for a prosthetic crown. These are the most modern method of replacing missing teeth. They are basically substitutes for the natural tooth roots. They are made of titanium and are usually cylindrical in size.  
We are proud to offer comprehensive pediatric dental care, this provides our patients (more so their parents) with the peace of mind that we understand their unique dental needs and can provide them with a dental home throughout childhood.
Tooth Colored filling is a composite resin filling placed in the back teeth as well as the front teeth. Composites are the solution for restoring decayed teeth, making cosmetic improvements and even changing the color of your teeth or the reshaping of teeth. Bonding will lighten any stains you may have, close up minor gaps and can be used to correct crooked teeth. Basically, bonding will cover any natural flaws applying a thin coating of a plastic material on the front surface of your teeth. After this, your cosmetic dentist will apply a bonding material and sculpt, color and shape it to provide a pleasing result. A high-intensity light then hardens the plastic, and the surface is finely polished.
All types of Cosmetic Dental Treatments
Aesthetic Dentistry is fast becoming one of the most popular forms of dentistry available today. More individuals than ever before are looking to their dentist to improve their appearance. They realize that embarrassing dental imperfections and ugly stains can be corrected by their dentist. Cosmetic Dentistry covers a broad range of dental services. It typically involves Appearance Related Dentistry. We offer comprehensive treatment to improve your smile. We work together with specialists and provide all services in our clinic to give you a perfect smile!
Oral And Maxillofacial Surgeries
The oral cavity often harnesses teeth which, due to certain developmental difficulties, do not erupt in their right place. They often remain dormant inside the bone. However, when they pose a problem due to the forces they exert or when they become foci of infection, their removal is their only cure.
Gingival flap surgery is a type of gum procedure. The gums are separated from the teeth and folded back temporarily. This allows a dentist to reach the root of the tooth and the bone.
Let's Talk About Work
Drop your Email ID to subscribe with us for weekly newsletters